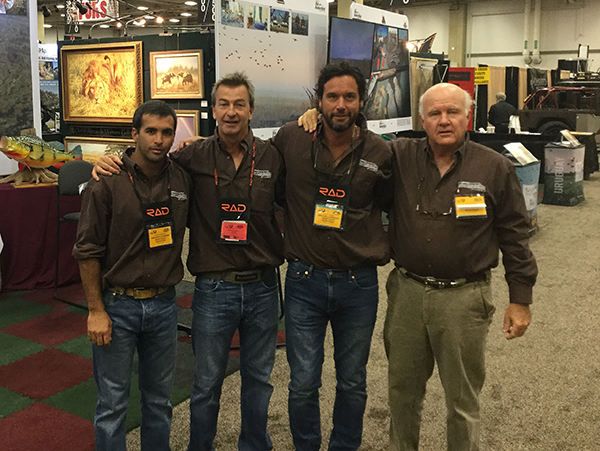 During our 30 years of outfitting for the discerning guests, entrusted to us by the most prestigious international booking agencies, we have selected the best wingshooting grounds in Uruguay and Argentina. We have perfected our services and logistics such as no one else in the business, in order that you might enjoy the wingshooting trip of a lifetime.
River Plate, in its relentless search for ever-better wingshooting grounds, has expanded its world-class offerings to include Entre Rios province in the East, Buenos Aires province in the South, and their newest and most unique program in the province of La Pampa, in the West. This area offers close proximity to an abundant population of ducks, doves, pigeons, and both spotted and larger elegant crested Tinamou (giant perdiz).
As it has become the norm at any River Plate Wingshooting site, our guests will enjoy plentiful populations of several game bird species—in many cases, most or all of Argentina's species in the same game-rich location!
About River Plate Wingshooting´s early beginnings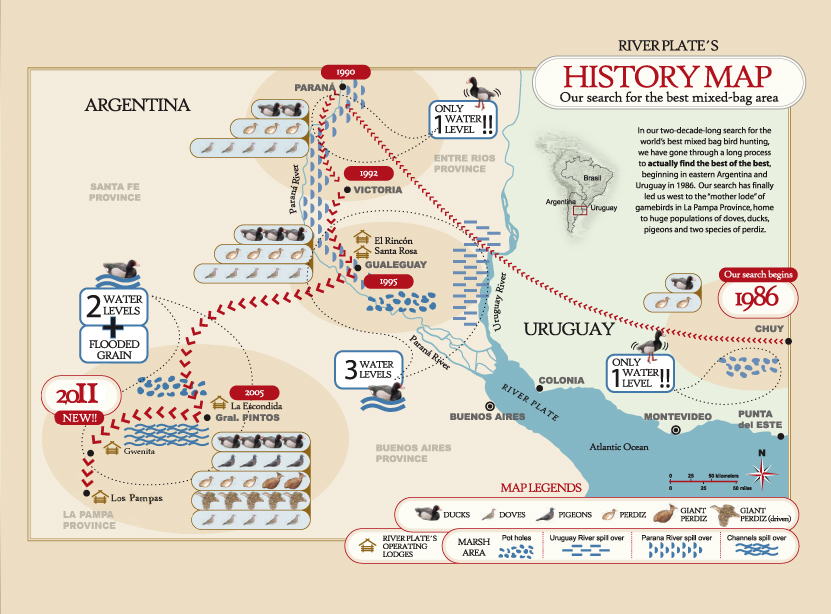 Luis Brown was educated in the U.S. and received a MS from the Wharton School of Finance. He has always enjoyed shooting and fishing as an advocation. In 1986, he founded River Plate Wingshooting and began operating out of Eastern Uruguay.
After 10 years of outfitting in different areas in and around Uruguay and Brazil, Luis transferred his operations to Argentina. He experimented in different areas until he was able to secure two magnificent estancias south of Entre Rios, with three different water levels.
This ensured that near the two Estancias would be a high volume of duck hunting among pastures loaded with perdiz and uninterrupted flocks of doves coming into roosts.
Today, River Plate controls over 80% of the best shooting grounds for all three species in the privileged Entre Rios south, only a 3-hour drive from Buenos Aires. Due to the success of this mixed bag concept, River Plate started another operation in La Pampa province, which also includes giant perdiz over dogs and high-volume decoying pigeons. For over two decades River Plate has been a leader in Mixed Bag Shoots in both Uruguay and Argentina. We take pride in the quality of our "one-stop-shooting" destinations, the training of our staff and the overall service you will receive from the moment we pick you up, all the way to the end of your journey.
River Plate Wingshooting Brochure