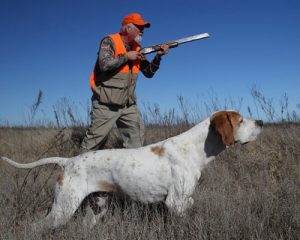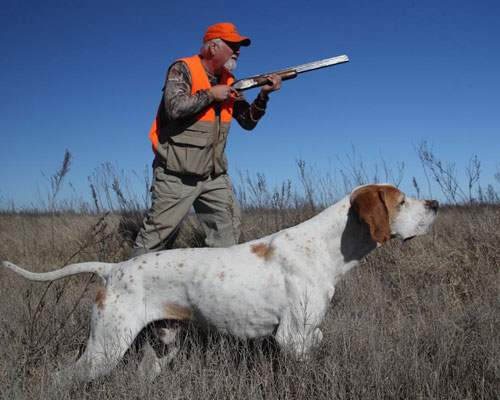 "La Pampeana is one Argentina's premier lodges. Having traveled extensively in South America and specifically Argentina for wingshooting, La Pampeana offers the most diverse wingshooting I have seen anywhere in the Americas.
During my stay we shot high volume doves, pigeons over decoys, perdiz over pointers, driven and walk-up giant perdiz and ducks over decoys. I found all aspects of the shooting world class.
In addition to the hunting, the restored estancia is comfortable and well appointed. Chef Javier prepares gourmet meals that can be compared to dining at a five star restaurant.
The staff was attentive and the equipment first class. I can recommend La Pampeana with full confidence."
Gary Kramer
(International Wingshooting Writer/Photographer)
July 2009
Just wanted to say thanks to both of you for all your help planning our trip. My son and I had a wonderful time in Argentina. We are fixing to board the airplane and head back to Dallas. We can't thank you enough; these are some memories that will last a lifetime, and we're looking very much forward to our next trip down to Santa Rosa and to see all the guys and do some more hunting and fishing. Regards, Mark and Joshua Sij - June 2018

Give my best to Nico, Pancho, and Luis. We HAD a blast and are still reliving the experience in our memories and pictures. We couldn't have asked for a more responsive, patient, friendly set of guides. They made the experience very enjoyable and one that we soon won't forget. The hunting was superb. We hope to come back in the future.

It was spectacular! The duck numbers were incredible and the dove numbers were great! Every single hunt was as good as it gets! Unbelievable service and great attitudes. Kike and the entire staff @ El Rincon are the best. Only El Rincon in Argentina!

Kike, I wanted to take one more opportunity to thank you for a great time. The entire experience was more than we expected - and we had high expectations. Please tell your entire staff how thankful we are for their help in making this a memorable trip. They did an outstanding job making the trip for the three generations of Brittons one we will never forget. Thank you also for making Wood's birthday very special. I have a sneaky suspicion that you may have held the final spot we were in for his birthday celebration. The girls making the cake was also fantastic. It was an outstanding birthday celebration. It is not often that you get to spend such quality time with your father and son. At 79, we cherish every moment we have with Pat. We are so glad that you and the staff could be part of it. We hope to see you again soon. Thanks.

Juan, The warm welcome, the very best sport and great hospitality provided by you and your team just get better every year. My very sincere thanks to you all. Aye

This was our 4th trip with River Plate Wingshooting and every year has been awesome, lots of birds and great hospitality!

We "discovered" Argentinean wingshooting seven years ago. The last four years with River Plate Wingshooting have been incomparable!

While the duck flights formed overhead, the perdiz flushed ahead, and the dove swarmed above, a symphony of organization involving a flotilla of vehicles, delightful guides, and gourmet food, kept us grinning... and wanting more.

Service was incredible. Truly First Class

El Rincon was an excellent place. The staff were wonderful and treated us like royalty. Loved it