LAST MINUTE DEALS  2019 SEASON SELECTED DATES ACT NOW!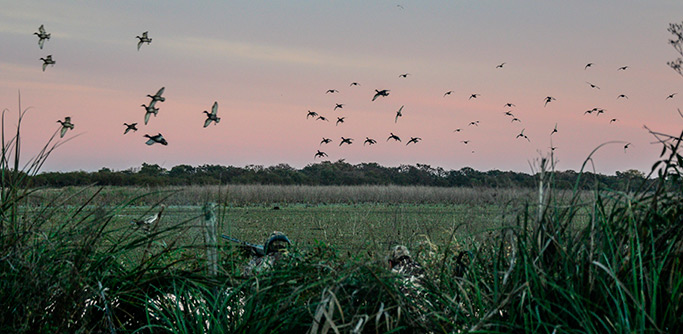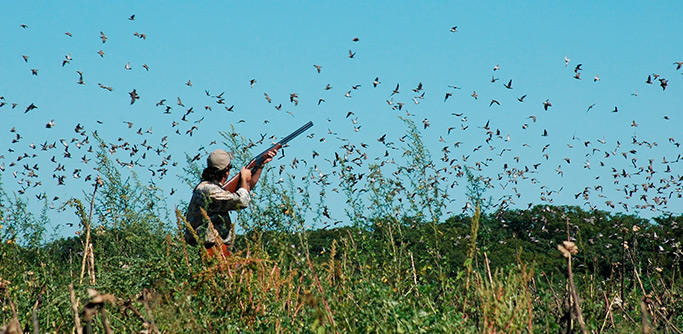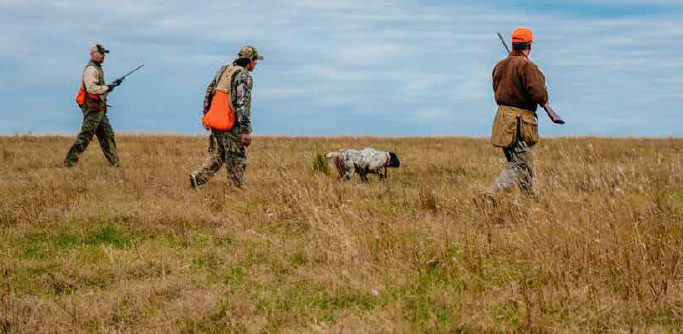 Duck hunting & Mixed bag shooting in Argentina & Uruguay
25 years of experience take you to the best wingshooting grounds in Uruguay and Argentina
One-stop mixed bag shooting destinations
Well planned logistics (short distances from lodge to shooting grounds)
CONTACT US
One of our experts will answer your inquiry shortly
Some Lodges
El Rincon
At one time, Estancia El Rincon, which extended to over three million acres, was one of the largest in the country. River Plate refurbished and upgraded the original home, which was built in 1890, to restore it to the glory of its early days. It offers 8 bedrooms and 4 baths and can comfortably accommodate a group of up to 14 hunters. Action-filled days, impeccable organization and highly competent guides place El Rincon and its sister estancia, Santa Rosa, a notch above all other regional lodges.
La Bellaca
Estancia "La Bellaca" is considered the most luxurious dove destination in South America and the easiest to reach . It is located only 45 minutes drive from the International Airport of Montevideo with direct daily overnight flights from the US and Europe. La Bellaca is situated in the midst of the "Sierra de Minas" hills country. The "Aguas Blancas" stream runs lazily through the property which presents stunning landscapes. Incredibly secluded, this estancia is only 45 minutes from Punta del Este which is commonly known as the Riviera of South America.
Santa Rosa
Estancia "In River Plate's quarter-century of experience, El Rincon and Santa Rosa were selected as the logistically best for superb mixed-bag shooting. They provide access to an enormous duck population in a variety of marsh, pond and river habitats, an ever-increasing dove population, and large concentrations of perdiz, well-pointed by excellent bird dogs. All of this abundance is within a 30-45 either lodge!
Programs



For over 25 years Luis Brown's River Plate Wingshooting has selected the best shooting grounds in Uruguay and Argentina, and perfected service and logistics like no one else in the business to ensure that you enjoy the trip of a lifetime.



Our three feather program offers the possibility to hunt for the perfect mix of feathers granting a serious challenge to our savvy guest hunters.



The reasons for River Plate´s extraordinary duck shooting is its successful learning curve on feeding, shoot management, and the selection of areas with more than one water level. For each of its duck programs River Plate feeds 40 to 80 blinds EVERY MORNING. The blinds are easily accessible, there is seldom a need to take a boat or wade through treacherous muck or do any walking at all. Guests will see a continuous stream of low-flying decoying ducks of many species – including the prized rosy-billed pochards – charging into the decoys at a shell consumption rate of one box every 15 to 20 minutes.


Considered a plague in Uruguay and Argentina, doves provide the ultimate high-volume bird shooting experience. It is no exaggeration to say that you can shoot doves in our areas until you are exhausted. Many experienced dove shooters claim that the dove shooting here surpasses in volume and intensity the dove shooting in Cordoba, which has long been considered the world´s foremost dove-shooting destination.


Estancia "La Bellaca" is considered the most luxurious dove destination in South America and the easiest to reach.