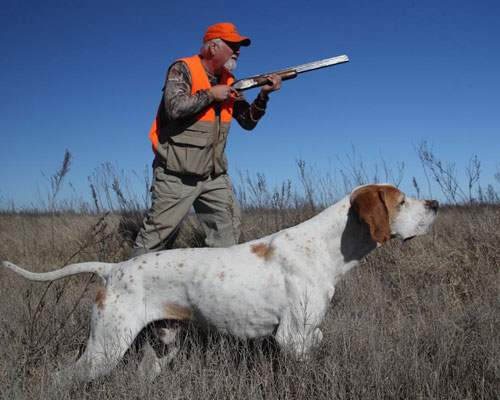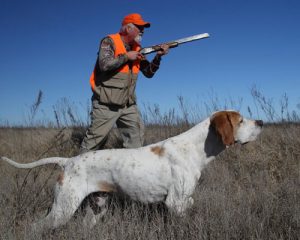 "La Pampeana is one Argentina's premier lodges. Having traveled extensively in South America and specifically Argentina for wingshooting, La Pampeana offers the most diverse wingshooting I have seen anywhere in the Americas.
During my stay we shot high volume doves, pigeons over decoys, perdiz over pointers, driven and walk-up giant perdiz and ducks over decoys. I found all aspects of the shooting world class.
In addition to the hunting, the restored estancia is comfortable and well appointed. Chef Javier prepares gourmet meals that can be compared to dining at a five star restaurant.
The staff was attentive and the equipment first class. I can recommend La Pampeana with full confidence."
Gary Kramer
(International Wingshooting Writer/Photographer)
July 2009
Great experience !! Will return next year.

Posada de Piedra in Punta del Este was more than we expected. The food, the service, our quarters and the view were all five star quality. Our birds flew non stop, and at times you could not reload fast enough. Addan our birdboy kept us full of ammo and enjoyed yelling "doble" . we enjoyed his company. Benjamin, mgr./host of the estancia kept us well fed and came to our rescue, for an emergency gun repair. Please thank Ben for the extra effort.

... I wanted you to know how impressed I was with Kike's operation. The accommodations, the food, the service and the hunting were very special -- clearly the best trip we have had there. Kike has done a great job of locating/cultivating/preparing a sufficient number of hunting spots that there is really little pressure on them, and consequently the hunting is excellent..

... this years hunt exceeded previous years, great host, great guides and the best shoot I've ever experienced. Can't wait for next year. Thank you for everything.

LUIS- I HAVE BEEN SHOOTING DUCKS FOR 65 YEARS!!!!!! Have had some big days and some not so big-0- but no bad days. Most of the big days have been weather related either luck or good planning- flash freeze in Yukon marsh, north wind in Northern Calif, fresh flooded rice field or bright moon night shooting in Scotland. My recent trip with Martin was not blessed with any good weather help- full moon, mild weather, clear nights ,little wind and really bit early for straight roseybil shooting. Somehow the guy who couldnt spell DUK 9 years ago pulled a rabbit out of the hat once again!!!!!!!! Twice he has moved us when conditions were not right- out west a few years ago and 2 years ago to La Calera- this year he overcame the natural situation with great planning and execution- ie change in baiting schedduling and lots of scouting. Further he has assembled an outstanding group of guides who are not only dedicated to supporting the customer but work together as a team and seem to really like each other-- the customer feels this. I THINK ITS CALLED LEADERSHIP!!!!!!!!!!! IFEEL TRULY BLESSED TO HAVE HAD THIS TIME WITH MARTIN AND THE "BOYS" LUIS- THANK YOU AND YOUR ENTIRE TEAM FOR MAKING THESE SPECIAL DAYS POSSIBLE

Guys, By now I'm sure you've heard that I just got back from a return trip to Argentina, the first since 2007. With us were my two sons, Gary's son and Ed's two son-in-laws. I can't tell you how amazing and in some ways strange it was to be back there. Amazing because very little has changed. Kike is the same as always, six years older but doesn't look a day older, and still the consummate host and guide. The supporting cast included many of the same guides and bird boys (I didn't see Buckwheato but I recognized many of the others). El Rincon looked just the same and although Negra and Blanca have retired, Norma and Mabel still helped us with our waders and served our food. We had many of the same great meals including Duck L'orange and the barbecoa with all the great meats. They've also added a Perdiz shish-ka-bob to the menu that was outstanding. The dove hunts were in the same places we've all hunted before, and the birds were as prolific as ever. The duck hunting was actually better than before and Kike now owns two larger boats that took us to our hunting venues. The weather was perfect and so was the hospitality. Time spent on the porch, recounting that morning's hunt or hunts from years past was as special as always. In many ways, it felt like time had stood still since we were last there.

Al, Bob and I agree that this trip to Santa Rosa was one of the best, if not the best trip we have ever had with River Plate. I want to thank you and your team for helping us have such a fantastic duck and dove hunting experience. We really appreciate you putting us in good locations throughout the week. The four new hunters were totally impressed with the hunting, the food and staff support. Thanks again. Joe

This was our second trip with Detail Company and River Plate Wingshooting. Both company's go out of their way to assure that your trip is perfect, and beyond your expectations. This is a Five Star Operation.

"We had an awesome time at La Bellaca a few weeks ago. The hunting, scenery, accommodations, food, and hospitality were all first class. We look forward to going back down there in the future."

Dear Mr. Brown, My wife and I stopped at your booth during the Phoenix Sporting Expo last in March. Having never shoot in Argentina we were somewhat reluctant, but took the plunge, with her enthusiastic encouragement. The outcome far exceeded our expectations. We had a delightful time. Everyone was very professional, knew their business, and put on an outstanding "show". Assuming our health hold out we would like to return in the near future. Best wishes.